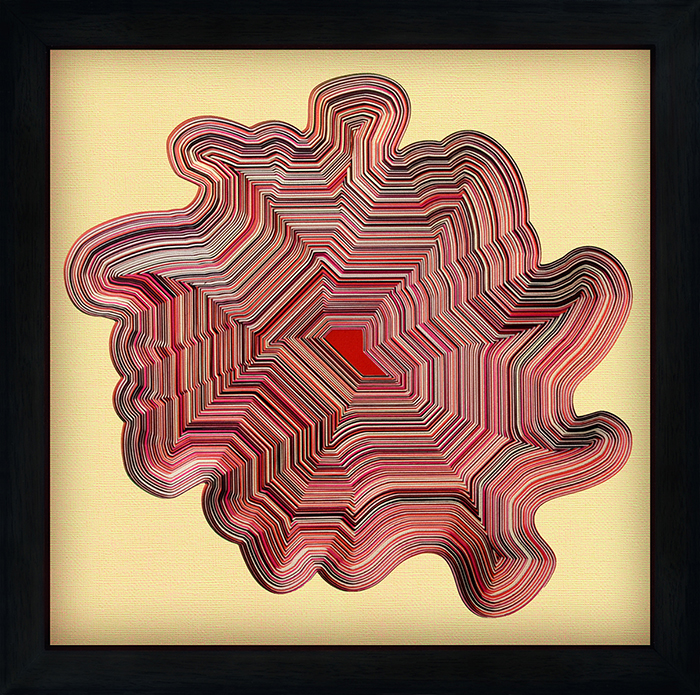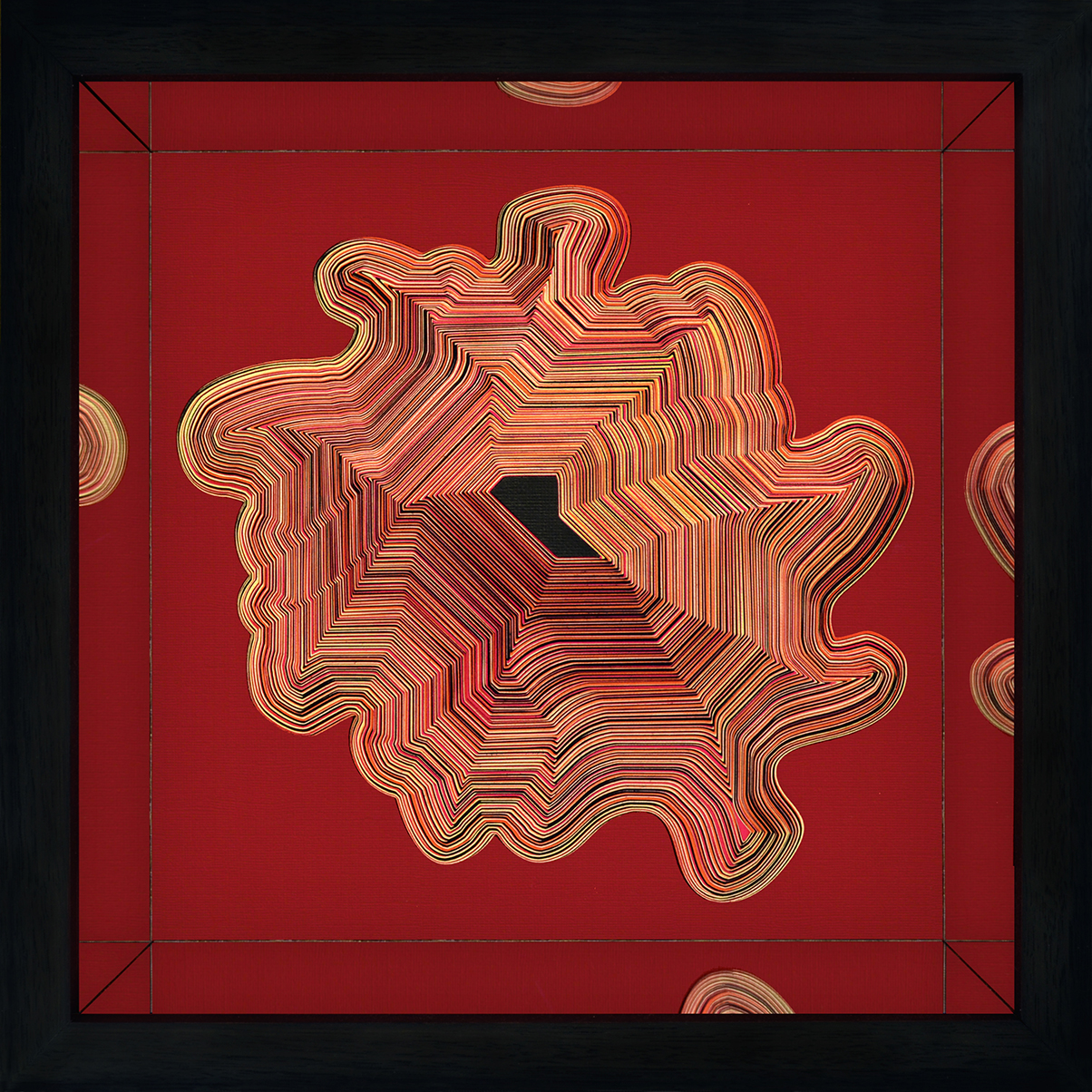 Immanent plains
Immanent plains Is an ongoing series of sculptural works based on layered paper cuts of various colours. Emerging from self-organising algorithms incorporated by the artist which generate the 3-d form of the works, these sculptural qualities are produced by implicit tendencies within the processing of pixel based images. These attributes guarantee a move from simplicity to complexity or vice versa depending on the way the viewer chooses to interpret with the work.
Starting as a two dimensional shape or 'terrority' produced by the artist, the paper cuts extrude the work into three dimensions simultaneously producing a topological form as the complexity of the starting shape reduces incrementally. In this sense the original shape deteriorates as the initial formal complexity is gradually subsumed by the basic unit of the pixel.
Producing both a negative and positive form the emergence of the works echo coexisting relationships between form and environment, subject and object; between the existence of entities in the world and the material reality which shapes and forms them.
Hovering between machine and hand production the work processes implicit within the construction of these sculptures rest on notions of 'virtual potential' allowing for an infinite number of formal variations.